Don't Miss Out On Trades Like These...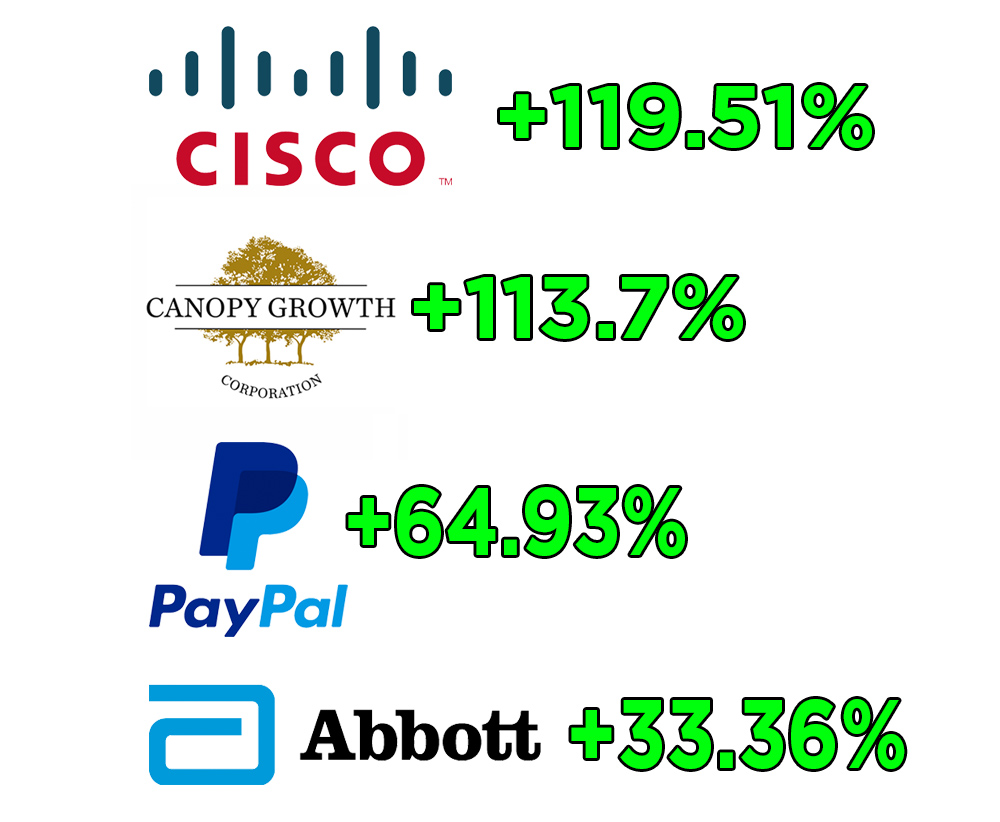 In The Informed Investor, you will have 100% transparent access into my personal $100,000+ portfolio.

You will be updated immediately when I decide to buy or sell a stock. I will include the number of shares bought or sold, the dollar amount, the exact price per share, and my reason WHY so that you can learn from me first hand. But there is SO much more value in this group...

Here's Exactly What You Get!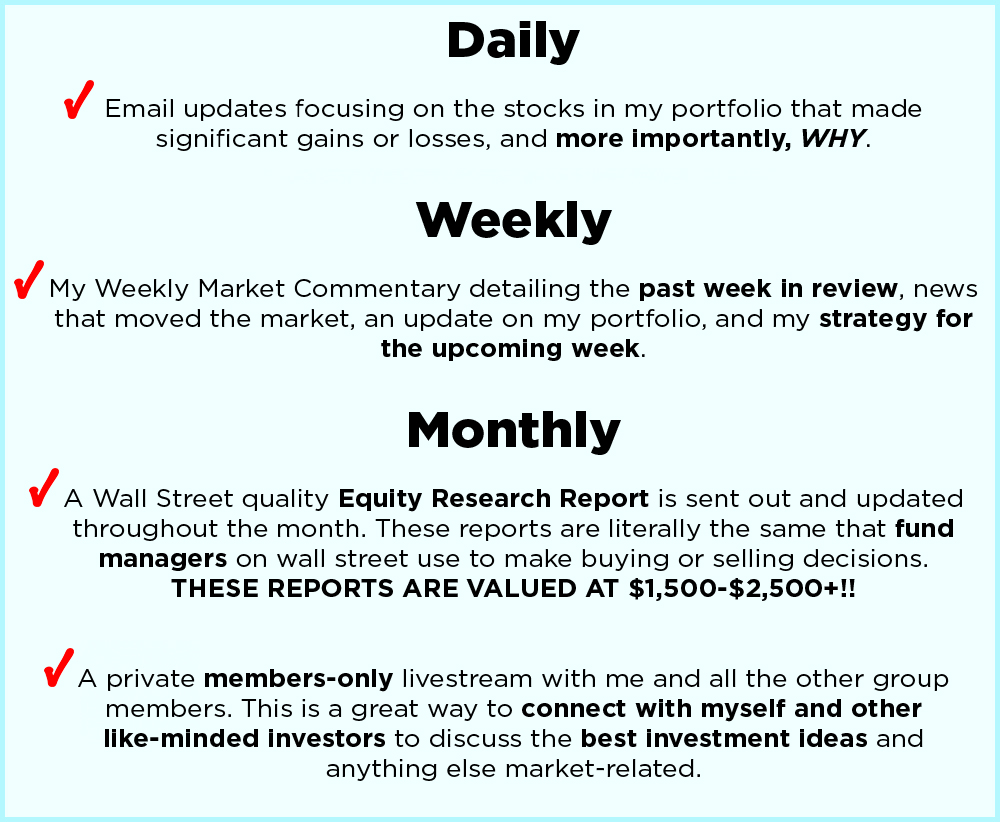 Your Monthly Equity Research Report
(Note: These reports range from 2 to 10+ pages of highly detailed proprietary information)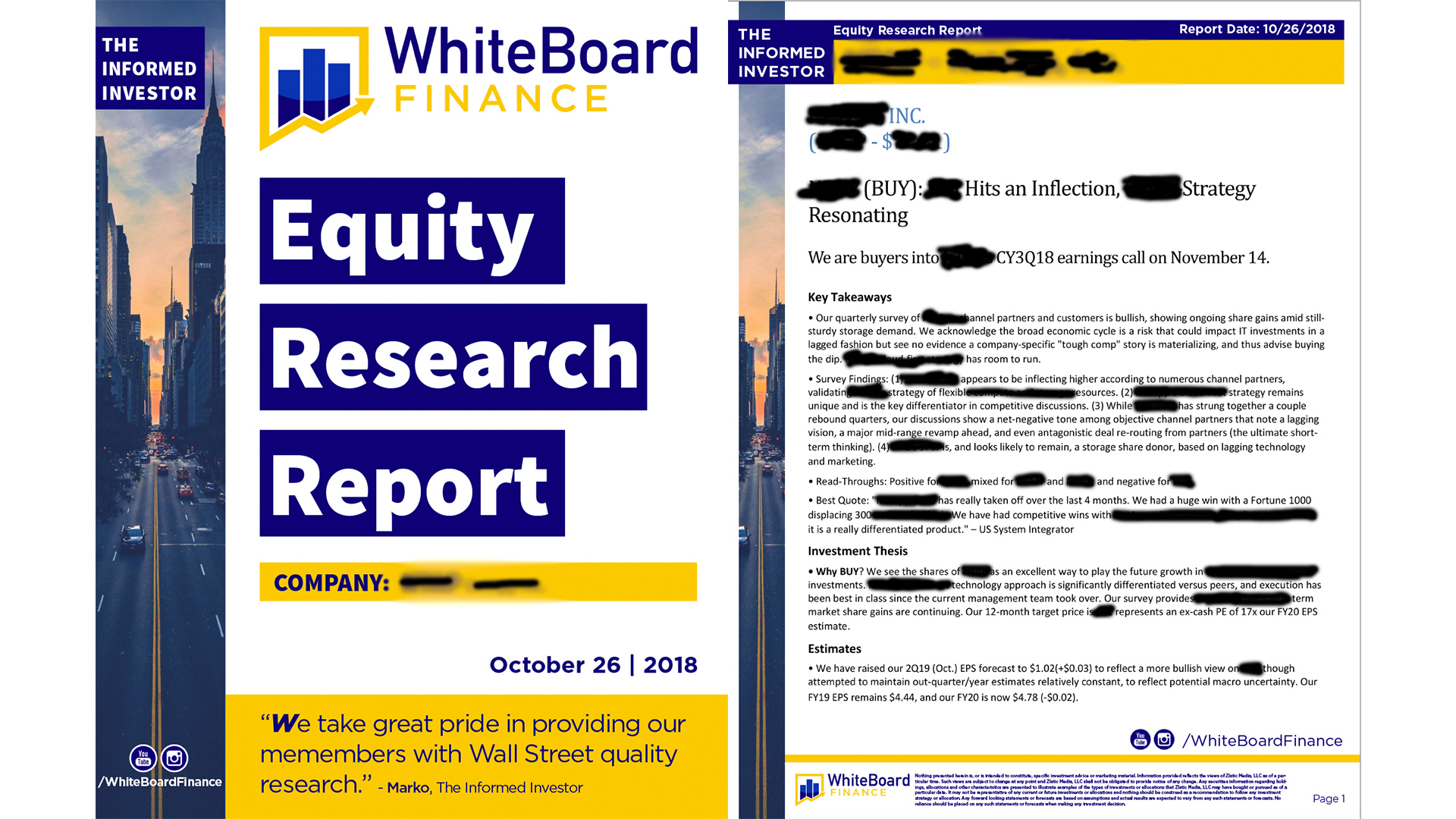 Who is The Informed Investor For?
The Informed Investor is for investors of all skill levels, from beginner to advanced.
BEGINNERS
You will benefit from my daily updates to understand when and why I buy and sell a stock.
INTERMEDIATE
You will get value from having access to my personal portfolio and my weekly market commentary. This will give you new ideas to implement within their own portfolio.
ADVANCED
You will get TREMENDOUS value from the Equity Research Reports. These reports are valuable to all members of this group, but the advanced investors will really appreciate this level of detail and sophistication. These reports are your informational edge on the market!
EVERYONE
Of course, everyone in the group will benefit from all of these features, but there really is something for everyone, regardless of their investing experience. The monthly members-only private livestream will be an excellent resource for everyone as well.
How Long Will The Informed Investor Be Active?
The Informed Investor is my full-time commitment to you as long as I am breathing. You may have joined other membership groups or bought high-ticket courses and felt like you got ripped off. That will simply NOT be the case with The Informed Investor. My goal is to create a community of investors that join today and stay with me for a lifetime of profitable investing! The only way I can achieve this goal is if I provide incredible value to my members, day in and day out.
What if the Market Crashes?
Perfect! I love buying stocks at a discount! This group's investing philosophy is long term value investing. Everyone knows that market crashes are when the highest returns are made...over time. This is exactly why my goal is to cultivate a vibrant community of investors who are willing to weather the storm of any market pullbacks or recessions!
Thanks Marko, But I'm Still Not Sold...
I am NOT a salesperson and I am not here to "sell" you on this membership group. The value contained in this group speaks for itself. All I will say is that The Equity Research Reports ALONE make this group a RIDICULOUS value. But don't listen to me, hear what others have to say...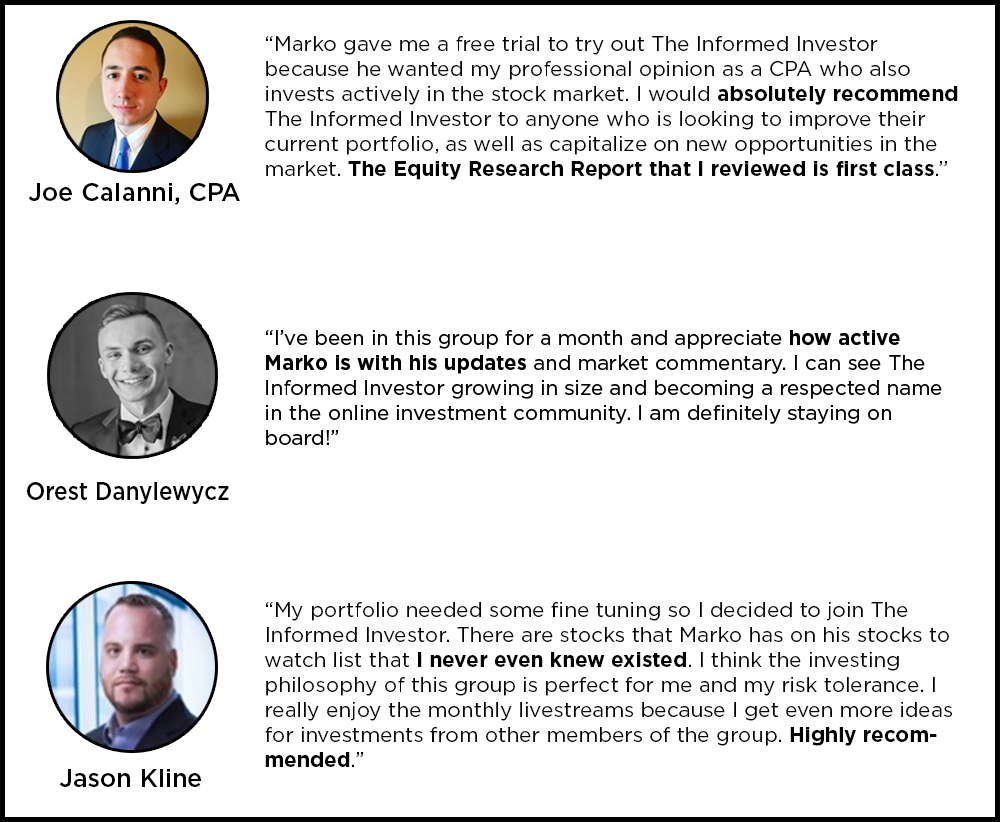 BONUS: Stocks to Watch List
I will also include an updated Excel spreadsheet of my Stocks to Watch list. This will be an ongoing list of 15-30 stocks which will include a "Target Price", so you know exactly where I think the stock is going over the long term.
The discounted promotional price will be discontinued soon. Prices will return to $38/month.
* LOCK IN YOUR MEMBERSHIP RATE BELOW *